Pack of Nappies
Wanna know what you have in common with our biodegradable bamboo nappies?

YOU BOTH ROCK!


I know this because you have an eye for quality; you love being sustainable and giving back to the community, just like our nappies!


Our nappies will make change time a breeze with a high rise fit and leak guards that will keep nappy explosions at bay, super strong tabs that don't quit and a wetness indicator to let you know when it's time for a change. You can rest easy overnight knowing that baby will be kept dry and rash free with our super absorbent core that is velvety on sensitive skin.


And when you're done with the nappy, simply chuck them in a home compost or a biodegradable bin bag and smugly pat yourself on the shoulder knowing our nappies won't outlive your baby in landfills.
First, pick a size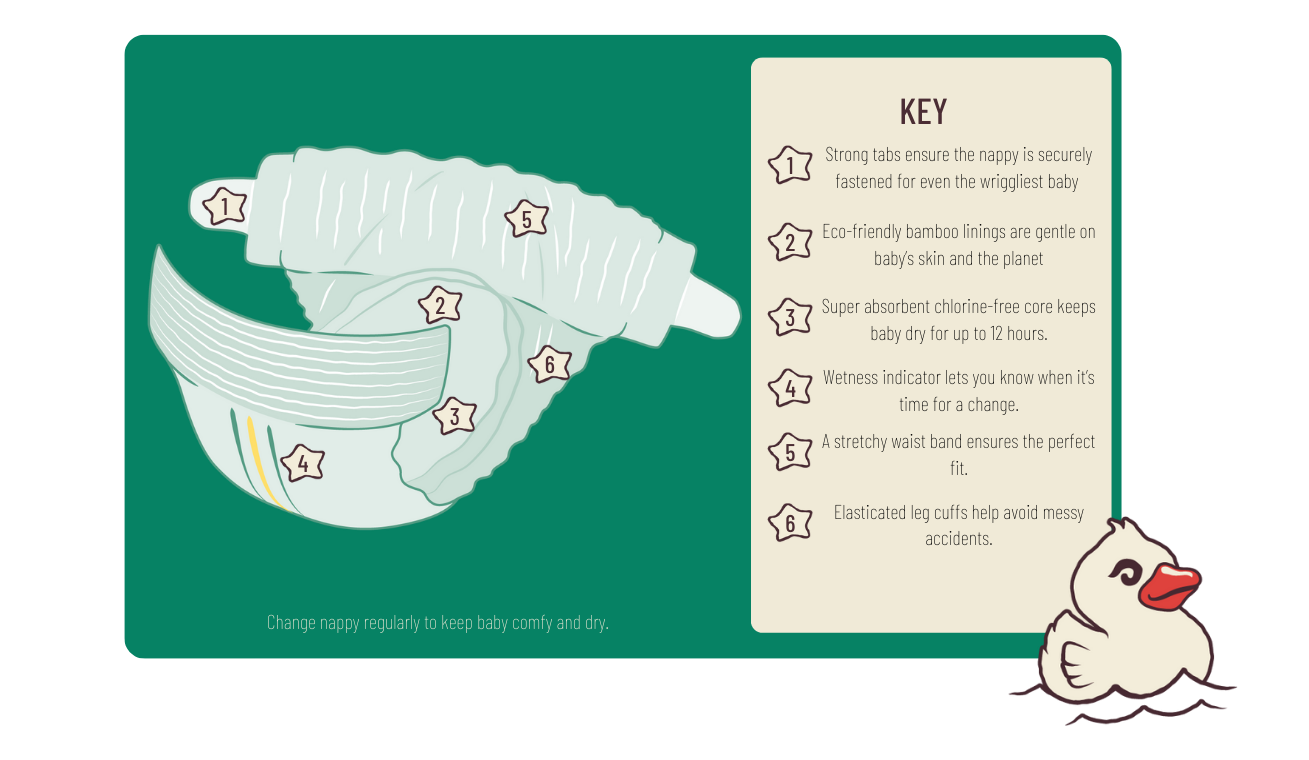 Our Nappies rock, here's why
Our nappies are made out of sustainable bamboo and are biodegradable in compost
Our super absorbent nappies will keep baby dry for up to 12 hours
A wetness indicator turns blue when it's time for a change
No more nappy rash with our silky soft nappies that are gentle on sensitive skin
Good for bub, great for the environment
Did you know that conventional nappies live in landfills for up to 150 years?! Compare that to our biodegradable nappies that break down in compost in 90 days, and you'll be saving the planet with every nappy you change!
Unlike many big brands, our nappies also come packed snug in recyclable bags and when we lovingly pack your order, we are proud to use compostable mailers and recyclable cartons.
Do good with the doo-doos
When you support Rock Bottom Nappies, you support survivors of family violence. You see, for every pack of nappies we sell we donate 5 nappies to Safe Steps, Victoria's 24/7 family violence response centre. Help us reach our goal of 45,000 nappies donated each year.